Our SERVICES
For COMMUNITIES & SPACES
Community Business - 'Kickstarter'
Our Kickstart Community Business Package is designed to nurture the vibrancy and dynamic energy at the heart of your community business. Our experts support you in every step of your community-building journey, regardless of the community structure you're working within. 
Details
Our Kickstart Community Business Package is the definitive solution designed for individuals or starting businesses seeking to foster a robust, sustainable, and engaged community.
It is specifically tailored for those who wish to leverage the immense power of communities for social, economic, or cultural change as well as to successfully monetize their audience e.g. being a thought leader.
This comprehensive package includes three Master-Sessions that tackle critical aspects of community business development including results in PDF format:
Community Purpose and Branding Session: This session aims to help you distill the essence of your community, aligning it with a clear, strong, and compelling purpose. We will guide you through the process of identifying your community's unique value proposition and mission. Furthermore, we'll collaborate with you to develop a consistent, resonant branding strategy that fully encapsulates your community's identity. By the end of this session, you will have a clarified sense of purpose and a robust branding blueprint to make your community stand out.
Community Growth Strategy Session: This session is focused on sustainable growth. We'll guide you through a comprehensive exploration of various growth strategies, keeping your community's unique context in mind. Together, we'll formulate a personalized, step-by-step strategy to increase your community's size, reach, and impact. The strategies will range from outreach efforts to partnership development and will include key performance indicators (KPIs) to monitor progress and measure success.
Community Management and Member Activation Session: Effective community management and member activation are key to keeping your community vibrant and engaged. In this session, we'll delve into best practices for managing your community, from conflict resolution and policy setting to fostering a culture of inclusivity and respect. We'll also share strategies for member activation, focusing on how to mobilize your community members to participate actively, engage meaningfully, and contribute constructively to your collective goals. Also, this includes consulting about tech solutions, interfaces, and automatization.
The Kickstart Community Business Package is built on a foundation of proven methodologies, expert insights, and industry best practices, all aimed at helping you establish, grow, and manage your community business effectively. It serves as an invaluable roadmap to building a resilient, impactful, and engaged community.
The sessions are collaborative and interactive, promoting knowledge sharing and providing ample opportunities for questions and discussion. They can be conducted either online or in person, based on your convenience.
With Pappus Kickstart Community Business Package, you'll not just start a profitable community business; you'll create a powerful movement.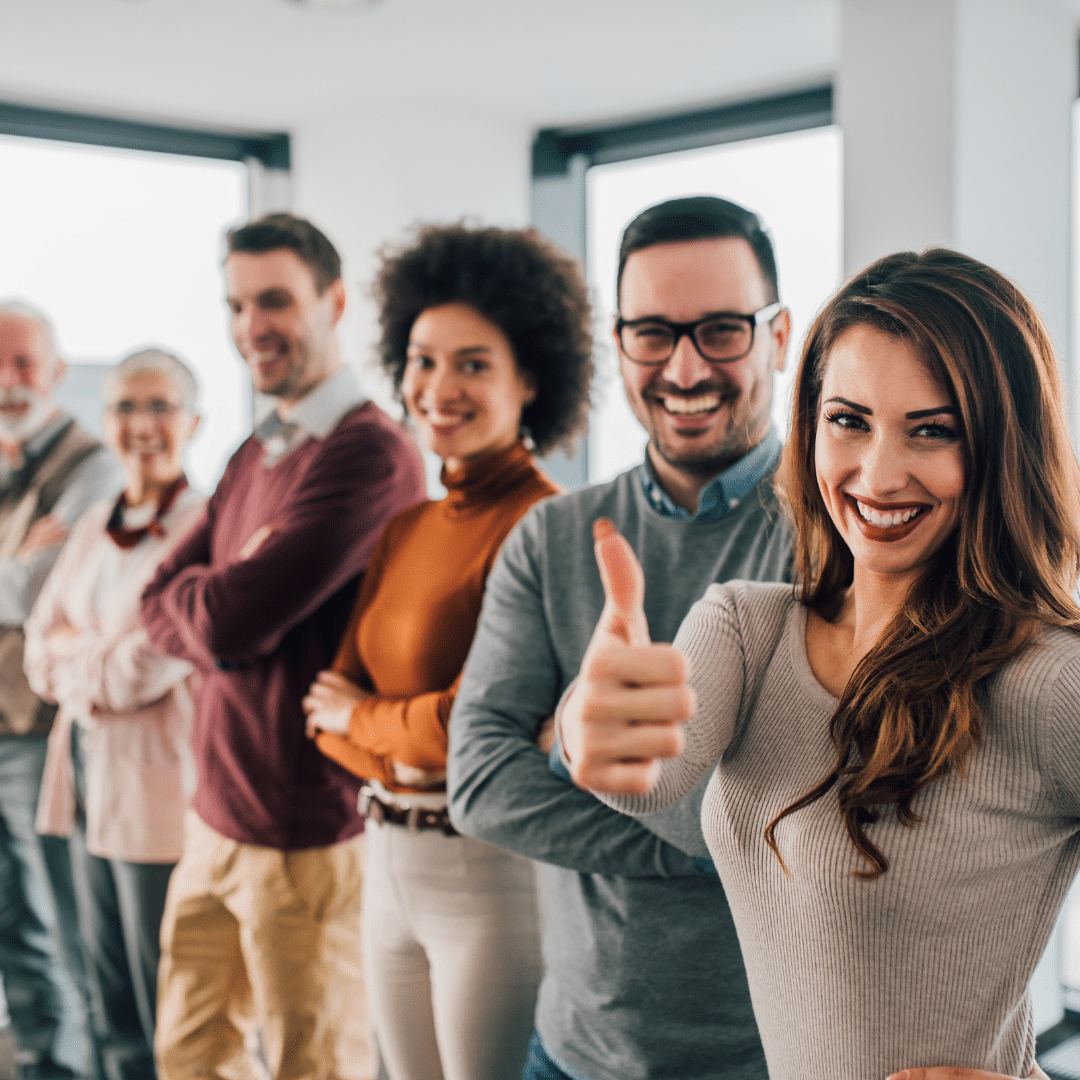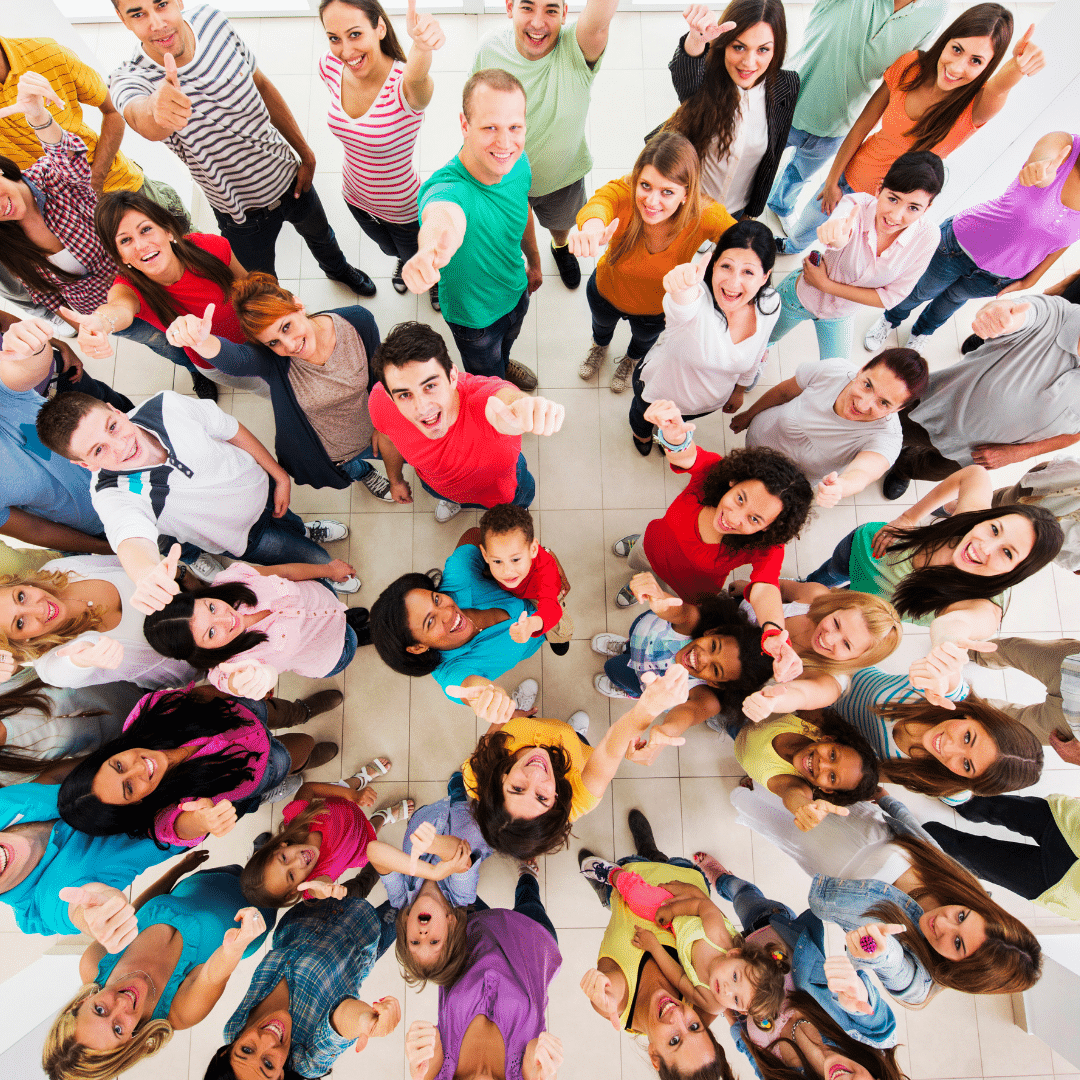 Community - Premium 'Accelerator'
Pappus community consultants built a comprehensive Accelerator program designed for those ready to supercharge their community's potential and transform their organization into a vibrant social organism. We'll offer a combination of in-depth analysis, strategy, and personalized support.
Details
Step into a new era of community business growth with our Premium Community Accelerator Package, a comprehensive suite designed for thriving organizations seeking to enhance, grow and optimize their strategies around building customer success or stakeholder communities.
It is specifically tailored for those who wish to leverage the engagement and loyalty of their members as well as save resources improving business ROI.
Pappus Premium Accelerator includes five outlined stages that will be a catalysator for your growth:
Business Audit: We'll undertake a rigorous audit of your current community business model or corporate activities, evaluating its strengths, weaknesses, and untapped potential. Our audit will cover your operational structure, revenue streams, partner ecosystem, member engagement levels, and much more.

Maturity Analysis: We'll conduct an in-depth analysis of your community's maturity level. This analysis will measure factors such as member engagement, leadership effectiveness, and impact sustainability. Understanding where your community currently stands on the maturity curve will be instrumental in crafting the appropriate growth strategies.

Community Management Strategy: Gain access to advanced techniques for managing your growing community. We'll share best practices for managing member dynamics, conflict resolution, policy development, community infrastructure, measuring member satisfaction, and more. These strategies will empower you to manage a larger community volume effectively and foster a culture of respect and inclusion.

Marketing and Growth Hacks: We'll introduce you to a host of innovative marketing strategies and growth hacks designed to boost your community's visibility, attract new members, and foster higher levels of engagement. These could range from leveraging social media algorithms to orchestrating viral campaigns, strategic partnerships and event strategies.

Priority Support: As a premium member, you'll have priority access to our expert team. You can count on our timely and dedicated assistance to guide you through any challenges or queries that may arise on your growth journey.
Our Premium Community Accelerator Package offers an unmatched combination of in-depth analysis, advanced strategies, and personalized support. With this package, you are not just growing your community, but you're evolving it into a dynamic, mature, and thriving entity that continually generates value for all its members. Equip yourself with the tools and strategies to accelerate your community business growth and make a lasting impact. 
Coworking/Coliving - 'Kickstarter'
Launching a coworking/coliving business requires a fine blend of strategy, community building, and management skills. Our Coworking/Coliving Business Kickstarter Package is designed to provide a robust foundation for entrepreneurs aspiring to create a thriving shared-space business.
Details
Our Coworking/Coliving Business Kickstarter Package is a reflection of the world we live in today – human-centric, flexible, or niche-focused. It is designed by our coworking and coliving experts to help you create the blueprint for a profitable business.
This comprehensive package includes three sessions:
Your WHY – Space, Brand, and Community Design: We'll assist you in designing a versatile space that caters to the diverse needs of your community, incorporating elements that foster productivity, creativity, and social interaction. We develop an offer that fosters a sense of community among your residents and coworkers. 

Operational Management Blueprint & Revenue Model Development: Understand the ins and outs of managing a coworking/coliving business, from handling bookings and member services to maintaining the physical space. Additionally, we'll guide you in creating a sustainable revenue model, considering various income streams such as memberships, events, partnerships, and ancillary services.

Community Marketing and Growth Strategy: Learn how to attract members to your space, with marketing strategies tailored to your target audience and a growth plan designed to expand your reach. We'll share strategies for fostering engagement, facilitating connections, and creating an inclusive, supportive environment.
Our Coworking/Coliving Business Kickstarter Package provides you with a holistic approach to launching your shared-space business. It equips you with the knowledge, strategies, and tools you need to create a vibrant, sustainable coworking/coliving community. Kickstart your dream of creating shared spaces that blend work, life, and community today!
Schedule your free Intro Call here.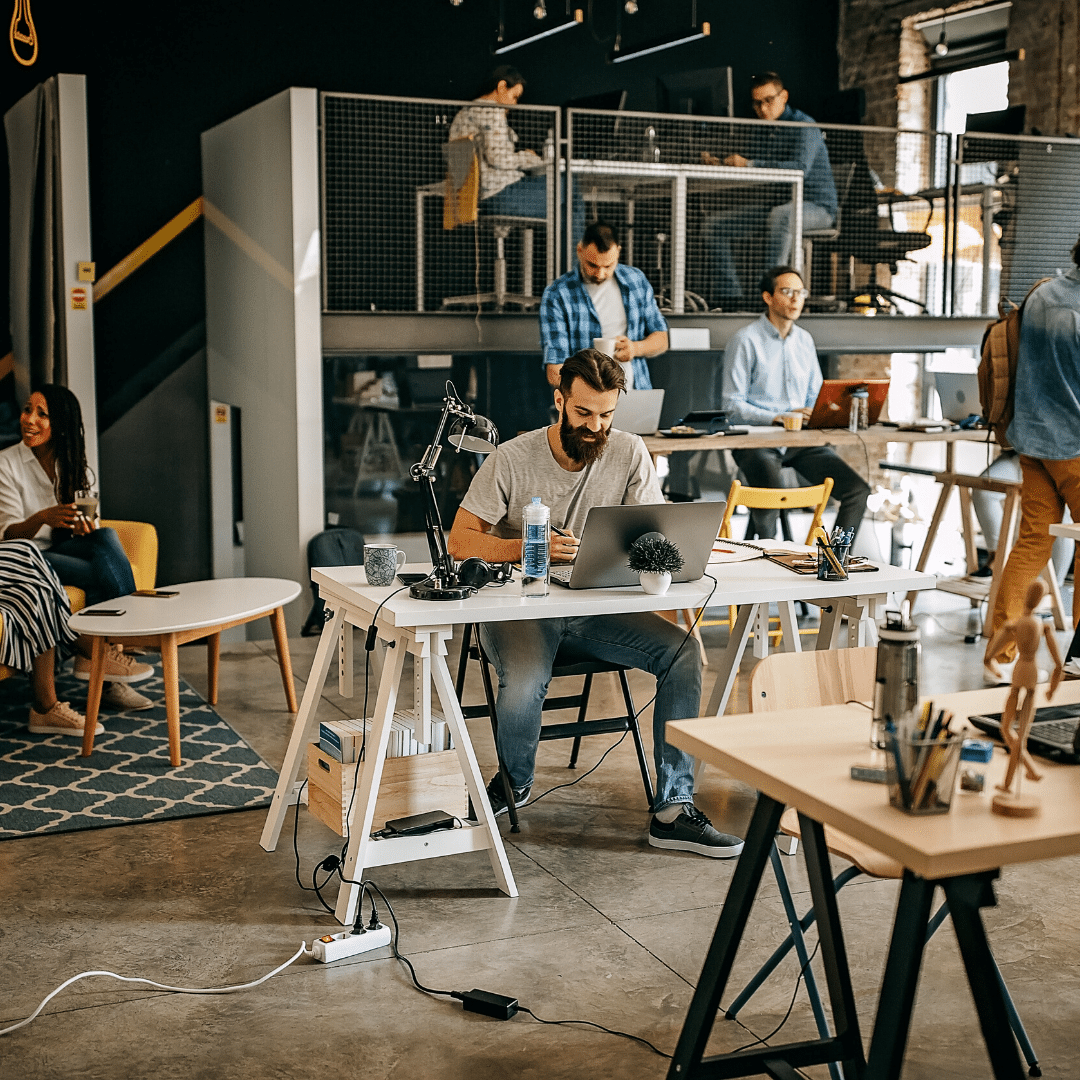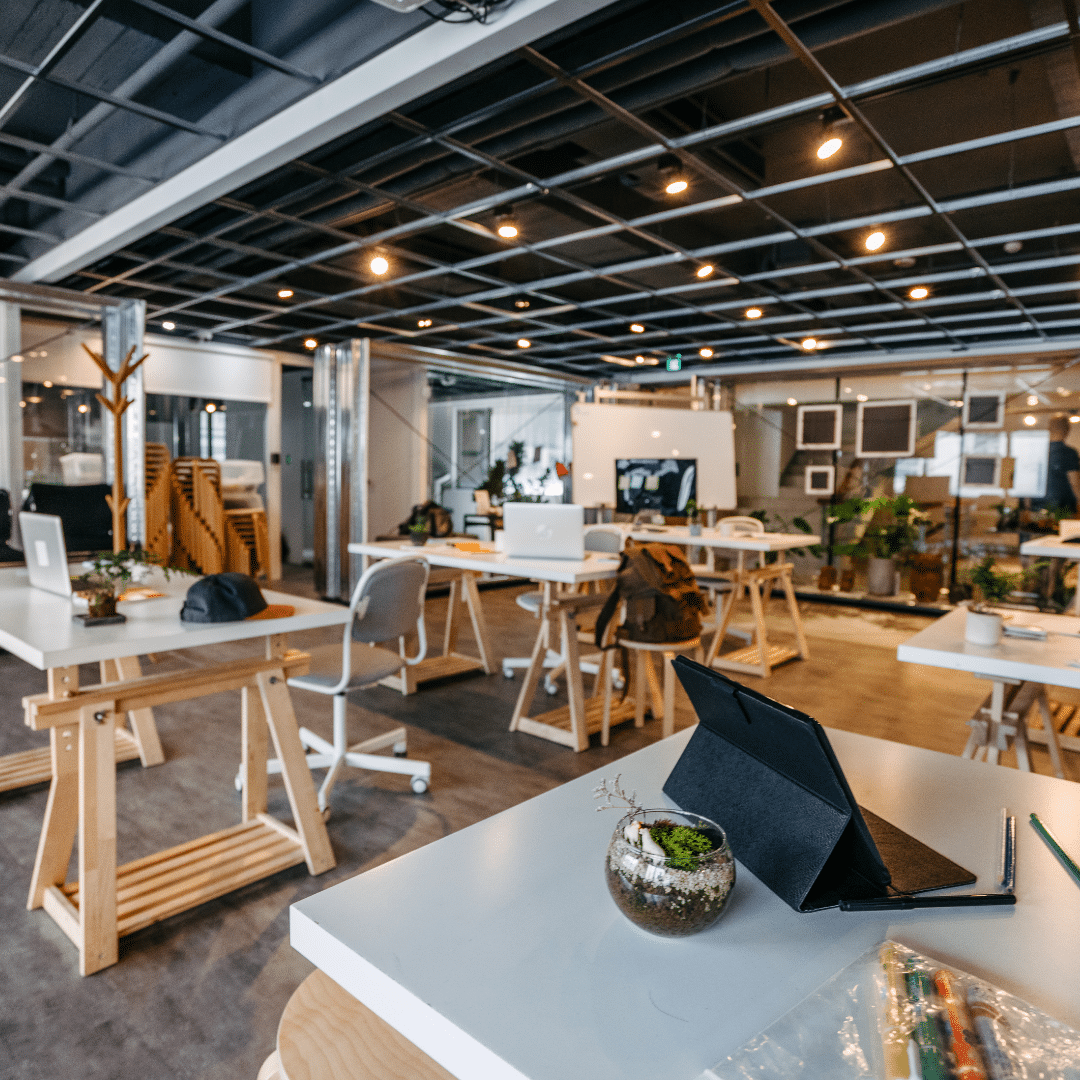 Coworking/Coliving - Premium 'Accelerator'
Ready to take your coworking/coliving business to the next level? Our Coworking/Coliving Premium Accelerator Service Package is designed for established shared-space businesses looking to amplify their growth and create a more significant impact.
Details
This premium package builds upon the foundation of the Kickstarter Package, introducing advanced strategies and resources, to guide space providers and/or community managers through the challenges of their collaborative space business. 
Pappus Premium Accelerator includes five outlined stages that will be a catalysator for your growth:
Space Audit and Optimization: In our first session we'll audit your business to guide you in optimizing your existing space, ensuring it's flexible, adaptable, and continually meets the evolving needs of your community.

Maturity Analysis and Advanced Community Engagement: To implement innovative techniques to foster deeper connections within your community, we'll measure your community maturity and KPIs. Additionally, we drive propose business activities for higher engagement levels, to enhance member and team satisfaction.

Streamlined Operations and Community Management: Get expert assistance in streamlining your operations, enhancing efficiency, and improving the member experience through the use of the latest management software and technologies. Also, we'll help you explore additional revenue streams, optimize pricing, and ensure your business model remains sustainable as your community grows.

Community Marketing and Growth Strategy: Boost your business visibility and reach through advanced marketing techniques, partnerships, and growth hacks tailored to your specific community and market. Also, we are able to help you set up different event strategies that boost member acquisition rates and brand authority.

Priority Support: As a premium member, enjoy priority access to our support team to quickly address your questions or concerns.
Our Coworking/Coliving Premium Accelerator Service Package is your key to navigating the complexities of scaling your shared-space business. It equips you with the advanced tools, strategies, and support needed to grow your community, maximize your revenue, and create an exceptional experience for your members.
Get Premium Accelerator Package today and transform your coworking/coliving business into a leading player in the shared-space industry.
Schedule your free Intro Call here.
Business Mentoring with Simone
This is an offer for anyone at any time for only *99€
Unlock your business potential with our Pappus Business Mentoring service. This premium offering provides you with direct access to the genius mind of Pappus Founder Simone, who brings a wealth of experience and insights from various successful coworking/coliving businesses and community-centric projects.
Details
Here's what you'll gain from the Pappus Business Mentoring service:
One-on-One Mentorship: Benefit from personalized mentorship sessions with our top experts. You'll receive tailored advice, insights, and guidance based on your current specific needs and challenges.

Business Analysis & Strategy Development: Our expert(s) will analyze your business situation, identify areas for improvement, and help you formulate strategic plans for growth, marketing, community engagement, revenue optimization, and more.

Ongoing Support: Enjoy consistent support from your mentor, who will be there to answer your queries, provide resources, and help you navigate the complex journey of building and scaling a coworking/coliving business.

Leadership Development: Our expert(s) will coach you in leadership skills necessary to effectively manage your community and inspire your team, fostering a positive and productive business environment.

Access to a Vast Network: Leverage our expert(s)' extensive network within the industry and beyond, opening doors to potential collaborations, partnerships, and opportunities.
With Pappus Business Mentoring, you're not just receiving a service; you're gaining a mentor, a guide, and a partner dedicated to your success.
This service is an invaluable resource for any business owner looking to expedite their growth and success in the coworking/coliving sector.
Embark on this transformative journey!