As our work becomes more and more digital, people are increasingly working from home, or from your coworking space! Lead generation is the process of attracting prospects and converting them into someone who has an interest in your company's products and services.
But how to generate leads as a coworking space?
For coworking operators, it might be a tricky process and it is important to know that your sales are not dependent on a single method or tool. There's no doubt that flex is the future. However, it's always better to be prepared for an opportunity that's rising on the horizon. What are the most effective lead-generation tools?  Below, you will find some of the best marketing tactics for flex spaces – 
Tools that will help you to generate leads as a coworking space:
Attending to your target audience only through lead generation can ensure that your brand is ideally matched with the right customers. In order to sell to your prospects, you must understand what they need.
To do this, you must build a relationship with them. When a person is looking for a new workspace, they need more information about your offer…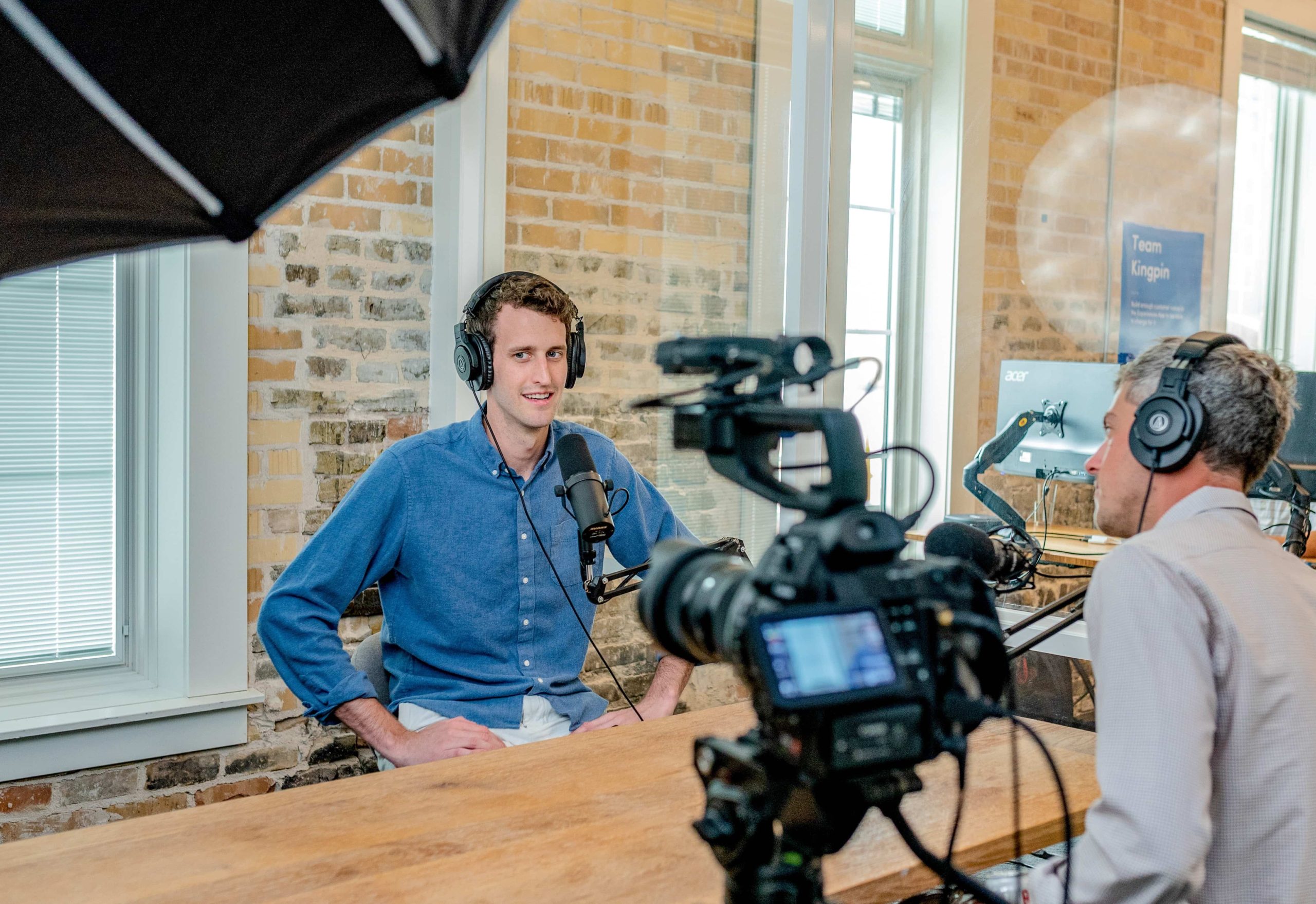 Make sure to appear in Marketplaces and Coworking Platforms
Coworking platforms are one of the most powerful tools for lead acquisition. Imagine Booking.com but for coworking spaces. Such platforms allow you to reach people you can't reach on your own.
Listing your coworking space on a marketplace can help build your business in many ways:
Lead generation
More sales
Increased brand awareness
Increased findability
Data and analytics (some marketplaces provide insights into profile visits or other metrics)
See here some of the best and most well-known marketplaces. They offer a large number of filtering options to the user. Location, amenities, pricing, and capacity are the factors to consider when you look for apartments. Websites can use this feature to make it easy for users to find the best place to stay based on their needs.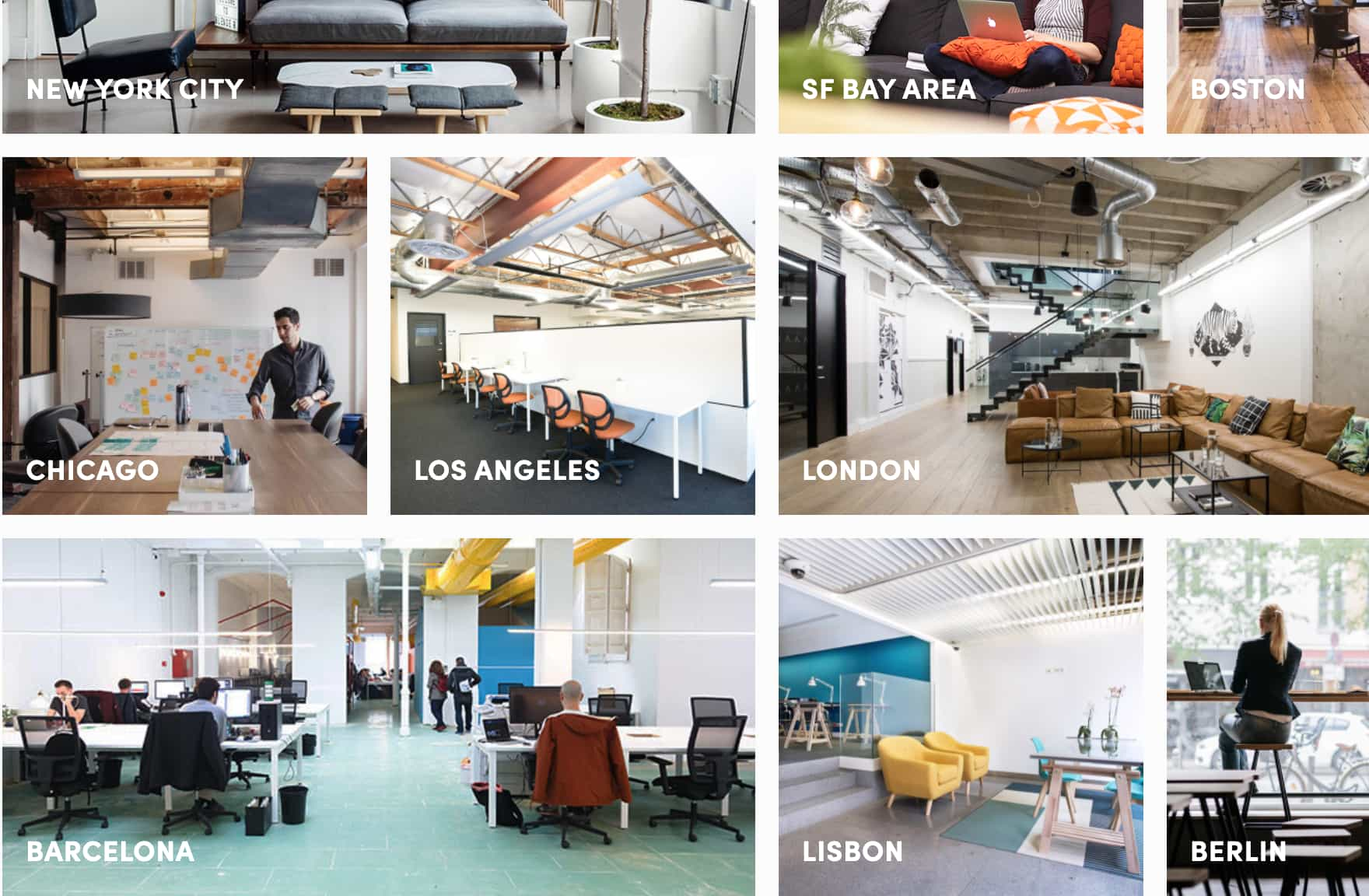 Your listing includes information for your space, pricing, meeting rooms, and amenities. Usually, there's also a section with customer reviews.
Furthermore, make sure you practice content marketing ⌨️
Recent research by Syncaroo found out that in Q1 2021, for US operators, 67.3% of all converting leads came through the workspace's website. To build a successful website, you really need to invest in Content Marketing. Start with a blog, coworking space series on your website or webinars to raise awareness for your importance and community vibe.
Qualify people as good leads or convert the rest through free lead content e.g. an e-book, or newsletter with helpful tips about working remote. Why do you ask?
The best content marketing strategy is based on building a good relationship with users, who will share and spread your content among their friends and followers, which will eventually turn into leads and customers!
Is your SEO (Search Engine Optimization) working in favour of your content and space? 
Don't get tired of including your community benefits in your newsletter or social media in a few keywords! Paid marketing can help you to get more people to access your domain, however, it is not a sustainable growth promise. If your site loads slowly or is not greatly optimized for user experience, all effort was for nothing.
Generate leads takes time. However, it is the most effective and long-lasting strategy. 
Rather keep your Google My Business account up to date ✅
Google My Business is often neglected by shared space operators. And this is a huge mistake because it's an extremely powerful lead generation tool for coworking spaces.
Google presents your physical location and lists your business on Google Maps including essential information about your space – address, working hours, website, products, photos, customer reviews, and more. Make sure that the information you enter is complete and current and don't forget to ask for reviews from your customers. Customer reviews build credibility, and trust, which is a deciding factor for your clients looking for a place to work.
Probably you expect now also a listing of real estate brokers or Google Ads… There is nothing wrong with calculating indicators such as ROI and Customer Lifetime Value – but most of the time you'll have one of these problems when it comes to community. So better don't waste your money on leads that cannot become sustainable clients yet.