Freelance and remote workers are now a growing part of the workforce, with the number of people working remotely increasing by 20 per cent in the last decade.
And this will continue – According to sources like flexjobs there is a staggering 87% increase in the number of remote workers prior to the pandemic!
Coworking has emerged as a popular option for many companies and freelancers –  it is a growing trend in the workplace, where people share office space, workstations and other resources. They are a great place to work, with the added bonus of being able to socialize and network with like-minded professionals.
As a community manager, this is not completely free of challenges –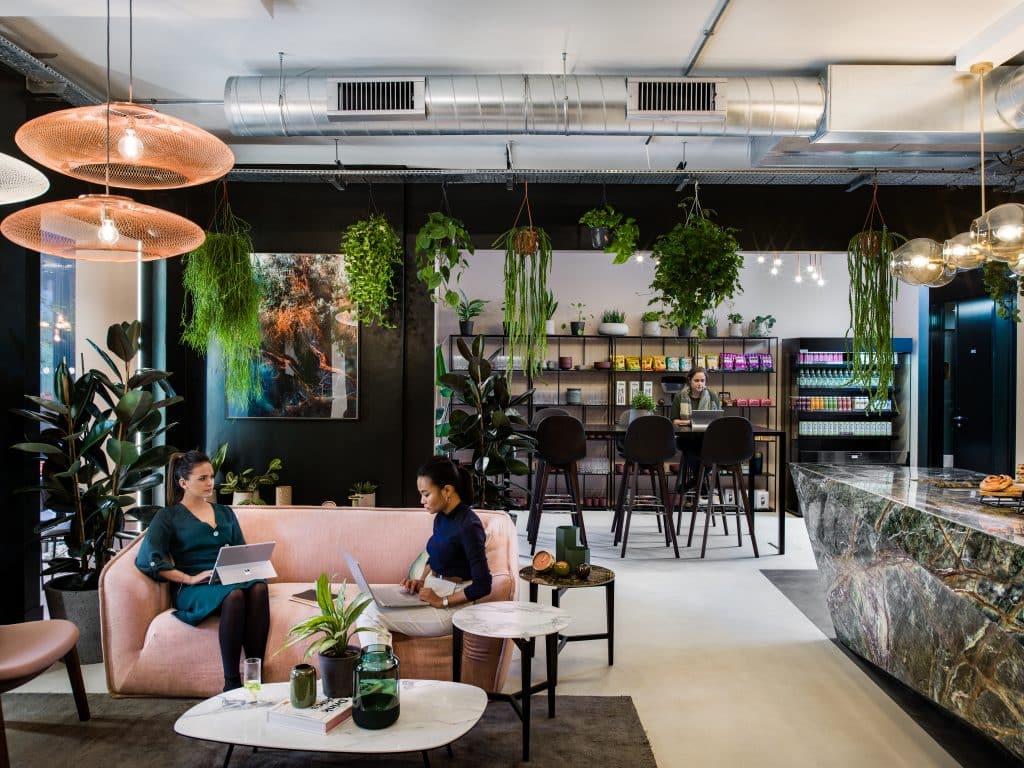 You have too many things to do:
Attracting new customers, managing conference & meeting rooms, and desk bookings, maintaining all facilities across locations and keeping community members happy.  So, how to optimize your business strategies and tactics?
Apps which automate some of these tasks might be the solution.
If you are an operator wondering how users can find you, several apps and platforms offer a wide range of flexible workspaces that users can book in a spontaneous manner daily, weekly, or even monthly.
Just keep in mind that users, e.g. digital nomads, self-employers and hybrid workers, usually look to being able to pay for your space the app is a convenient and easy way. Therefore, easy access and flexibility become the top benefits and differentiation points.
These are the best coworking platforms & services which help you to get more members: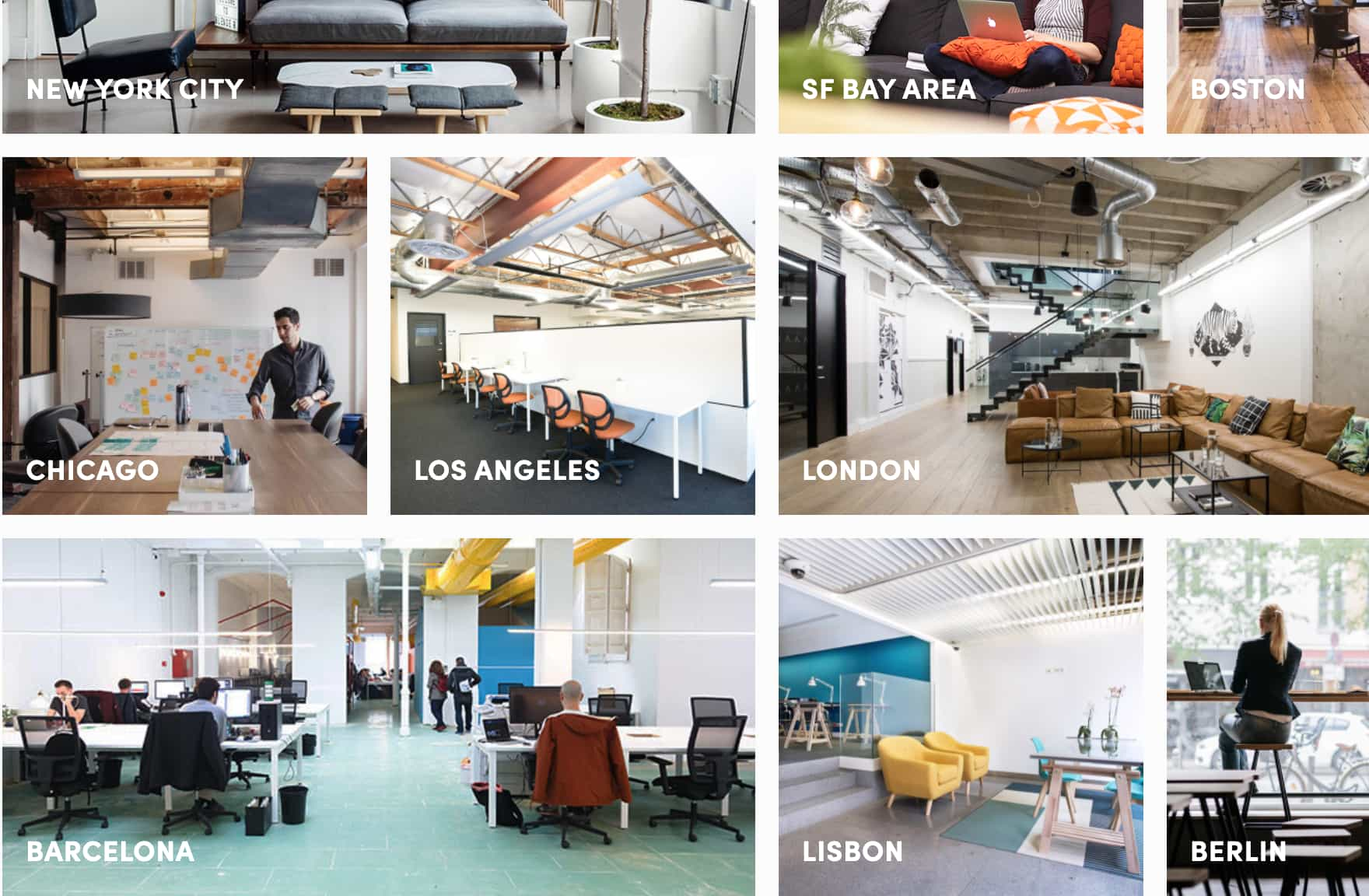 Croissant
Croissant is a monthly coworking membership that gives entrepreneurs, freelancers, remote workers and digital nomads access to hot desks at shared workspaces all over the world. It is easy to use and available for android and iOS. The story behind its name is key:  Co-founder Nisha Garigarn said in an interview:
"By providing access to dozens of beautiful coworking spaces across your city, we help you focus on building the next big thing — instead of buying that next croissant just to keep your seat."   
Pro: Easy to use, beautiful design & presentation of the coworking spaces and a high number of users in Europe.
Con: As an operator you'll have to "reserve" an amount of flex desks daily and sometimes people don't show up.
Hubble
With Hubble users get on-demand access to workspaces wether it's an office, on-demand workspace or WFH perks.
Pro: Wide range of spaces, your individual room-concept will definitely find usage; expert advice after joining the platform.
Con: Commission for Hubble can vary from 10% to 20%, depending your type of space and location. Strong focus in the UK.
Independent Desk
Independent desk is offering coworking and Meeting Space on top of everyones office – hybrid work focus.
Pro: Strong in the DACH market, only after successful "transaction" commission fee applies
Con: Competitors space quality varies;  20% commission 
Coworker
Coworker is one of the leading global platforms out there. Every coworking space pays a subscription to be part of the platform and so do the users to access all the spaces.
Pro: Beautiful workplace features and global network with a lot of booking options for the users
Con: Difficult to compete with bigger workspace brands & fees
Hopp Team
Hopp Team is a hybrid work service provider operating in Europe with 2B2 clients. Its management and onboarding process for new coworkers is fast and easy to handle. Additionally, as a workspace provider, you're able to add a complete individual offer and prices.
Pro: No membership or transaction fees for workspaces, monthly payout with one single invoice
Con: Only for corporate clients and limited offer of workspaces
One Coworking
One Coworking is a German application which aims to operate globally and offers access to different coworking spaces under a monthly membership. Prices vary between individuals and companies and workspaces are paid by the hour
Pro: Fair prices and good coworking network
Con: Relatively new in the market, 
LiquidSpace
LiquidSpace calls itself the "largest, real-time network for office space", with over 18,000 available spaces in the US, Australia and Canada, aiming to simplify the discovery and transaction of office space. People are looking to rent external offices or their own!
Pro: You'll find any venue available for flexible time-slots and the membership for coworkers is free
Con: Focus on real-estate, the community factor is missing!
Upflex
Are you looking for more hybrid workers? Upflex is a global solution for corporate teams when it comes to flexible workspace localization & management.  The user pays a membership and is therefore able to book both, private offices and workstations. The flexible workspace is paid by hour.
Pro: No contracts – you can cancel anytime
Con: HQ in NYC, customer group mainly present in big cities 
Desana
Enable staff to find and book desks easily within the global network of flexible workspaces and network of flexible workspaces.
Pro: Easy usage via application and support for other business than just fill workspaces.
Con: … Did we miss something? Contact us.
Conclusion on how you should integrate these coworking platforms & services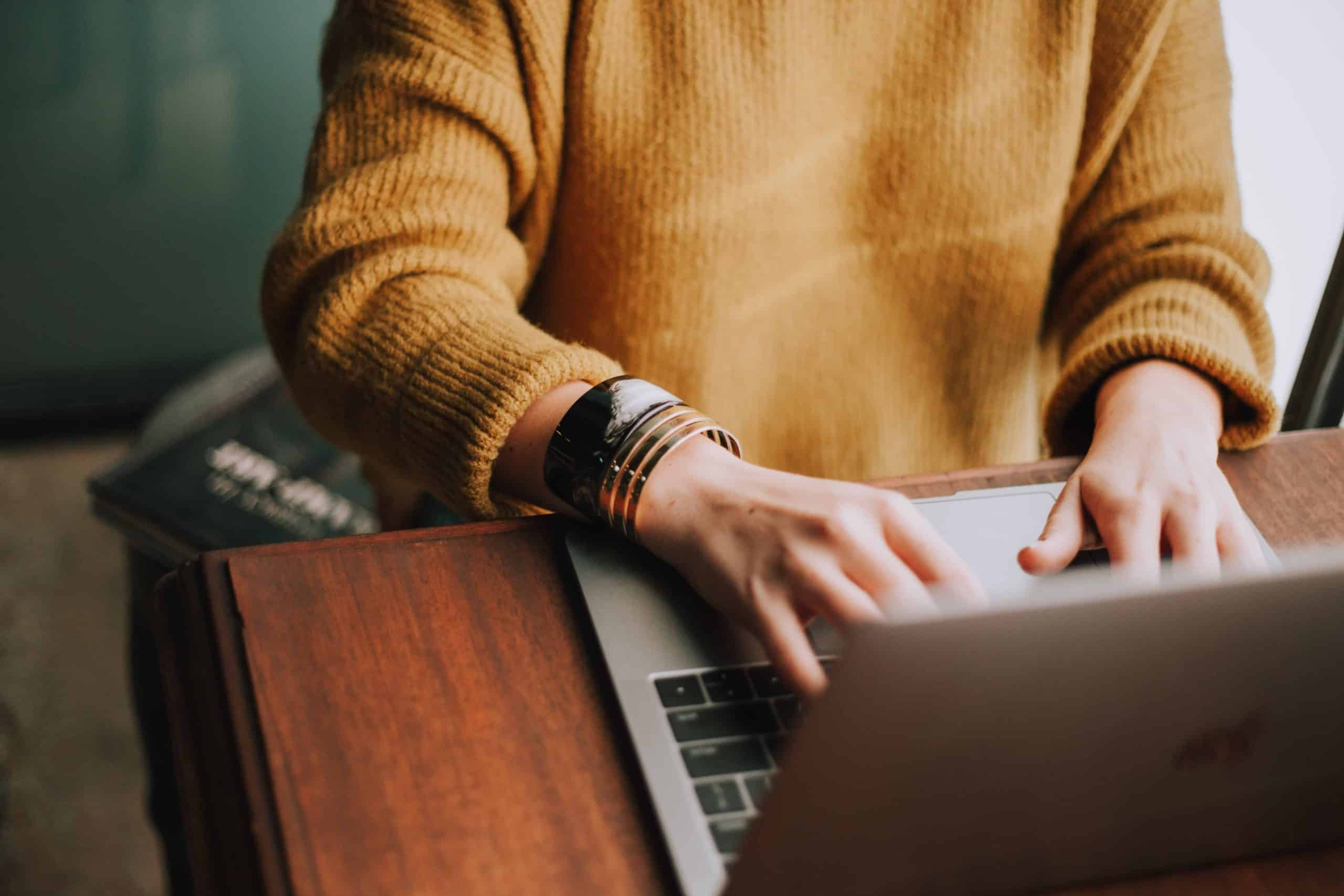 If you are a space, you have plenty of options to create your account, profile and describe your service information (location, products, images, etc). Be aware that some platforms do charge wherever others don't – depending on the business model of the platform:
Most of the "User-based models" monetize their service from the collection of hot desks memberships from the user and pay the workspace an agreed amount per hour of use. Depending on for which kind of customers you're looking for as a coworking space  – corporate or individuals – these models might include advantages for you.
Most of the "Space-based models" operate as usual brokers. They include a monthly subscription payment for being part of the platform and take a commission for their sales made in dedicated desks, private offices, meeting rooms or events.
Don't forget that each coworking space is a different ecosystem.
As a space manager are a few factors you should consider before implementing one or more of these service providers to get more members:
Identify your audience and customer target group – Do you have mainly freelancers, digital nomads, hybrid workers or corporate clients in your space? Who could fit in addition?

Which provider(s) make demographically and geographically sense – look where they provide locations already and make sure to be part of a "cluster"

Reflect on how much time & space you have to offer managing their interface. Not all of them require the same daily or weekly availability/ attention. And finally:
Give yourself time to breathe and start applying them – doing so you'll give your managers free time to engage in community-building activities.