What we all know is that the pandemic conditions quickened the transition to virtual and hybrid workspaces. As with many industries facing restrictions from the pandemic, the future of coworking was certainly in question. However, we all realized that Home is not an Office" and Leased offices are expensive to maintain, so working with your teammates looks different than ever before. In order to meet the needs of workers in the new "post-pandemic" environment, virtual and hybrid coworking models are part of the old new coworking reality. It wasn't until the last few decades that businesses and individuals began renting out shared workspaces to accommodate their professional needs.
According to the Coworking Space Trends EU countries had the most challenging restrictions through:
– Physical distancing
– Health Check
– Prohibition of larger events

But new as coworking and workspace trend is…
Coworking in Hotels
More utilization of coworking access passes that connect travelling or remote workers to a network of optimized workspaces. Selina, Accor and many others support this trend already, opening their remote-working areas. Because the truth is, working and collaborating abroad can be extremely difficult when you have conflicting time zones, agendas, and software tools. Corporates, more than others, need a place to plug in and coordinate schedules and personalities. Coworking access e.g. daily passes ensure a professional environment no matter where you travel, you have a place to go.
But there is another strategy which quickly became popular, as coworking presents a great opportunity:
Coworking in external Corporate Offices
Outsourced offices give a team or single worker all the benefits of sharing a space with other professionals with few drawbacks. Rent is cheaper, and you won't have to worry about maintenance and utilities. Other companies, for example, Bosch's innovation center did it the other way around and opened their doors. This remote work solution seems to bring the desired synergies distributed teams were looking for. A logical consequence is that private meeting spaces have been in the highest demand: e.g., escaping the home office occasionally.
In North America, 68% were asking for individual offices. Guess what will be the trend in 2022/23… ?‍♀️

FLEX DESKS + TEAM MEETING ROOMS. On-site talent and professional services. 
However, any physical closeness comes with its risks during a public health crisis. For this reason, workers are increasingly adopting another trend called:
Virtual offices as part of coworking trends
An essential tool to consider, but for the long term? As the nature of work itself changes with the pandemic and new technologies, all professionals need to be aware of their working options – where and how you can make a big difference in your overall productivity. We, from Hopp.team, don't believe that this is the right way to go. We believe that humans need human touch, face-to-face conversations and the smell of freshly brewed coffee during meeting breaks.
Virtual offices, treated as virtual business inboxes, however, offer their own range of benefits that fill in the gaps of remote work. For example, a virtual office provider sets your business address and mail forwarding options and even takes receptionist integration.  These are essential features to have even if your staff is all working remotely. Meanwhile, virtual offices provide a huge selling point for the old new trend:
Coworking brands implementing hybrids
Hybrid models for Companies are the future of coworking as business leaders look for opportunities to bring employees back in an office setting without taking their flexibility and comfort. Hopp.team is just one example of working with coworking passes  that grant corporate access to over 400 coworking locations in Europe. As trade and business continue to open their geographical boundaries, coworking passes will undoubtedly be a must-have for traveling professionals. Renting private offices is most profitable, but be aware that renting desks for open workspaces is catching up soon. It is just a matter of time. People are sick of being locked at home and their boring routines – and there is nothing more fulfilling than growing your business through human touch. ?
With flexible workspaces that meet the needs & requirements of hybrid business goals, employees can choose to either log in from home or occupy an office location while they complete their daily tasks. To have the choice with a workspace on demand service the unique challenges of working from home will be addressed (e.g. illnesses and isolation) while providing many benefits. As great as working from home can be if you have a spacious apartment without noisy neighbors or family members, the mental health of employees who are unused to and unprepared for long periods of isolation is an important topic that should be tackled. Coworking spaces can be the perfect work-life balance solution.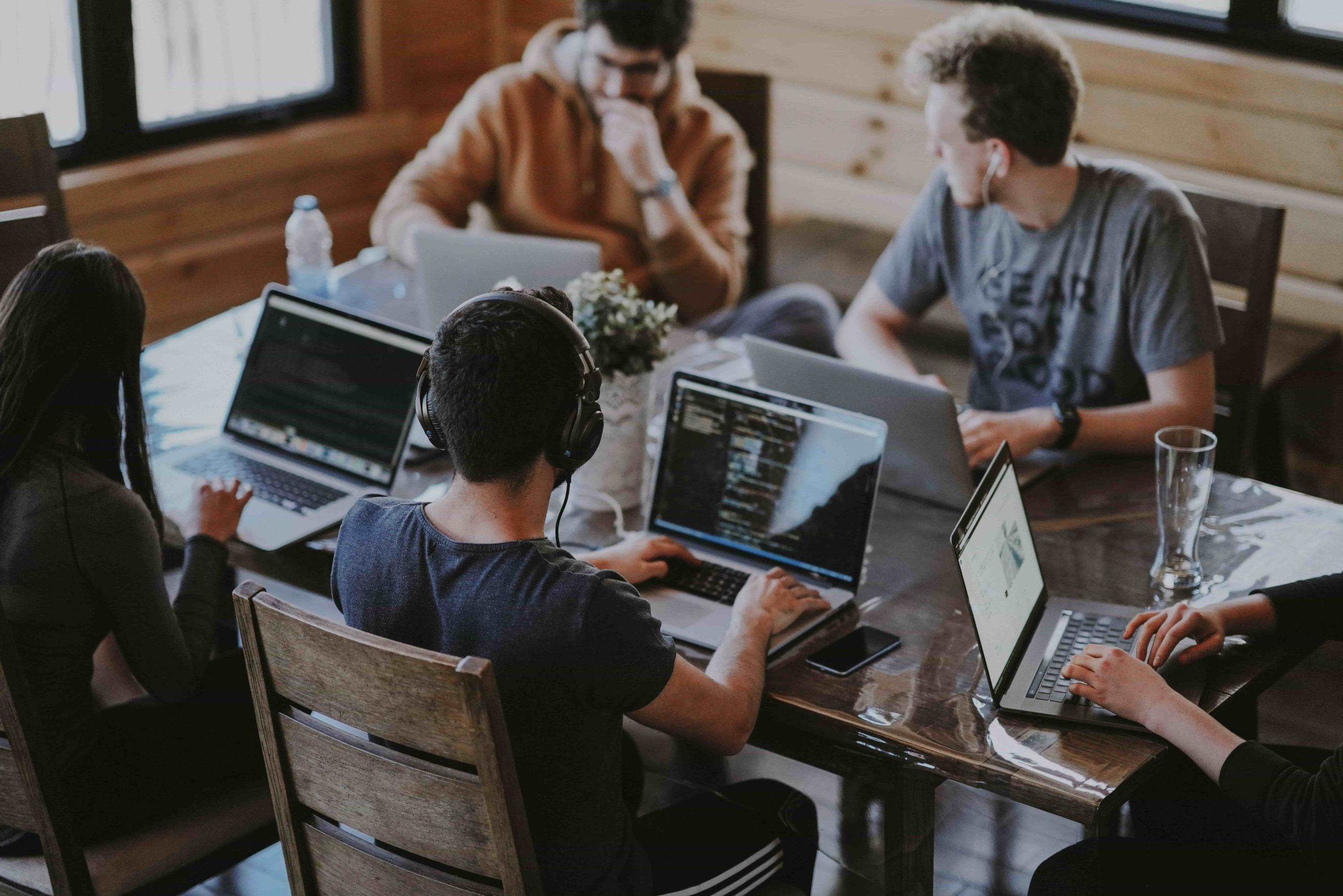 Conclusion on coworking and workspace trends 2022/23
As our working traditions change, you'll need tools and strategies to help you prepare for the future of coworking. You do not only need a comfortable and professional environment, you also need to take care of your distributed teams and your company's organizational culture. What you can do right now:
Explore all the coworking options available to you, from virtual offices to coworking spaces that offer solutions for hybrid-working employees

Engage your colleagues in discussions about their professional needs, especially in transition to a hybrid or remote work life.

Invest in ways to better support your teammates through coworking options e.g. through team chats or activity tracker such as

Café, Remote

,…
Start by evaluating your needs with our community consultants, and then engage your colleagues to discuss their particular working challenges. As a team, it is easier to decide whether coworking is the best solution moving forward. In the future, access passes are sure to be a big part of coworking for workers looking to engage in a fully hybrid experience. 
If you are a workspace: Why do you think Coworking Spaces with 2-5 locations are most profitable? Because of their resources. What coworking users already understood, providers seem to be blind. ORGANIC GROWTH over a network approach is what brings the most money. And money brings money. ? Get to know how.
The future of smart working is simply waiting to be embraced as businesses look to return to in-person work. Through virtual offices, coworking access passes, and diverse hybrid workspaces, teams can adjust to a new style of work that hones in on a healthier workforce. Other than that, here you can read the most crucial coworking trends you should consider when opening a coworking space.